Our Business –
Accounting and Tax Preparation
Lisa Ann Scopel, MBA – Accounting, EA, President
We take great pride in helping our clients achieve their financial goals. We want to be a part of your success.
Code

of Ethics

As a member of the National Association of Tax Professionals . . .
I will keep myself informed of State and federal laws that apply to my field of practice.
I will, to the best of my ability, apply these laws for the protection of my clients.
I will recognize the individual needs of each and every client.
I will observe the client's right to privacy and confidentiality.
I will adhere to the Standards of Professional Conduct.
Biography
Lisa possesses nearly three decades of experience in accounting, giving her the skills and savvy to open her own practice, Visionary Financial Services, in 2006. Over the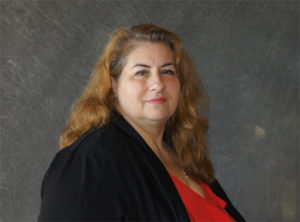 course of her career, she has helped countless individuals and small businesses with their unique situations and financial needs. In 2016 Visionary Financial Services Inc. was re-branded to Mangrove Tax and Accounting Services Inc., to increase the number of client services available. Mangrove Tax and Accounting Services Inc. along with the other divisions of Mangrove Financial Group LLC provide a multitude of client centric services.
Lisa received her Associate of Arts degree from Saint Petersburg College, majoring in Accounting, with a minor in Sign Language Interpreting. Her education continued at Florida Metropolitan University, a division of Tampa College, receiving her Bachelor of Science degree in Accounting, with a concentration in cost accounting. She earned her Masters of Business Administration from the University of Phoenix, with a concentration in accounting. In 2016 she sat for and passed all three exams to become an enrolled agent. In December 2016 she was awarded the prestigious title of Enrolled Agent.
Lisa is active in her community sitting on the boards of not-for-profit organizations and is an active member in her church. She maintains a high level of expertise participating in continuing professional education above and beyond what is required by the Internal Revenue Service and her professional affiliations.
Professional Affiliations (all memberships current)
National Association of Tax Professionals (NATP)
National Society of Accountants (NSA)
National Society of Tax Professionals (NSTP)
Not-For-Profit Board Membership Affiliations:
Christ Evangelical Lutheran Church –Treasurer
Lealman and Asian Neighborhood Family Center – serving as Past Treasurer, Past Vice Chair and current Chair
What is an Enrolled Agent?
An enrolled agent is a person who has earned the privilege of representing taxpayers before the Internal Revenue Service by either passing a three-part comprehensive IRS test covering individual and business tax returns, or through experience as a former IRS employee. Enrolled agent status is the highest credential the IRS awards. Individuals who obtain this elite status must adhere to ethical standards and complete 72 hours of continuing education courses every three years. Enrolled agents, like attorneys and certified public accountants (CPAs), have unlimited practice rights. This means they are unrestricted as to which taxpayers they can represent, what types of tax matters they can handle, and which IRS offices they can represent clients before. Learn more about enrolled agents in Treasury Department Circular 230 (PDF).